WEB DESIGN
iMission is the most experienced and established web design and web development firms with an established client list, and a strong portfolio of successful website designs across many industries. Specializing in Open Source website design technologies, we are committed to providing professional and cost effective website design solutions to our clients.
WHICH INCLUDING: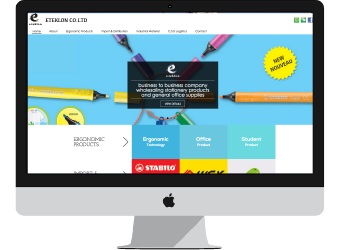 Joomla
Alfresco
Drupal
Magento
osCommerce
TYPO3
eCommerce
iMission's website design difference:

Unique and dynamic website designs with unlimited design revisions that are custom-tailored to your client-base. Our designers observe a 'form follows function' principle ensuring not only does your website design look "good", it is intuitive and user-friendly as well.
We charge no licensing fees. You own the website, IP and source codes once the site is completed.
Highly scalable CMS website solution. With over 3000+ existing extensions available, including cutting edge Web 2.0 components, we design your website quickly and cost-effectively.
Search Engine optimized. Basic SEO included for all our website designs, ensuring your customers will easily find you.
Free internet strategy and advice. Our experienced web consultants will guide you through the entire process of launching your website business, advising you on the best strategy to ensure a successful web experience.

Website Responsive:

Web Design and Applications involve the standards for building and Rendering Web pages, including HTML, CSS, SVG, device APIs, and other technologies for Web Applications ("WebApps"). This section also includes information on how to make pages accessible to people with disabilities (WCAG), to internationalize them, and make them work on mobile devices.

When accessing a website via a tablet and mobile device, it would usually emerge to be all jumbled or become very difficult to navigate through. A website that being able to automatically and naturally adapt to different size of devices, therefore, is a key to survival and success. In other words, Responsive Web Design (RWD) or Website Mobile Version gives your audience the best browsing experience possible on tablet and mobile, without forcing them to adapt the screen themselves.

Responsive Web Design (RWD) allows company to have a single website that automatically fits into different screen size of the device on which it is being viewed. Our team at iMission will adapt the content, layout design, navigation and interaction method accordingly on a responsive website to deliver the same usability to the mobile or tablet user as to the desktop user. In other words, Responsive Web Design (RWD) provide a platform that looks equally well on all types of devices.

On the other hand, a Website Mobile Version is designed and developed specifically for mobile devices taking in account of all the limitations of the mobile platform. For companies with both desktop and mobile websites, iMission will develop the code to detect the user's device, and either automatically switches to the appropriate site or offer a choice, although the website is likely to present at the browser with a slightly different domain name.

With the overwhelming growth in the number of people using their smartphone and tablet accessing the internet, more and more website owners choose to develop either a responsive website or a mobile version website in order to provide the best browsing experience to their users.